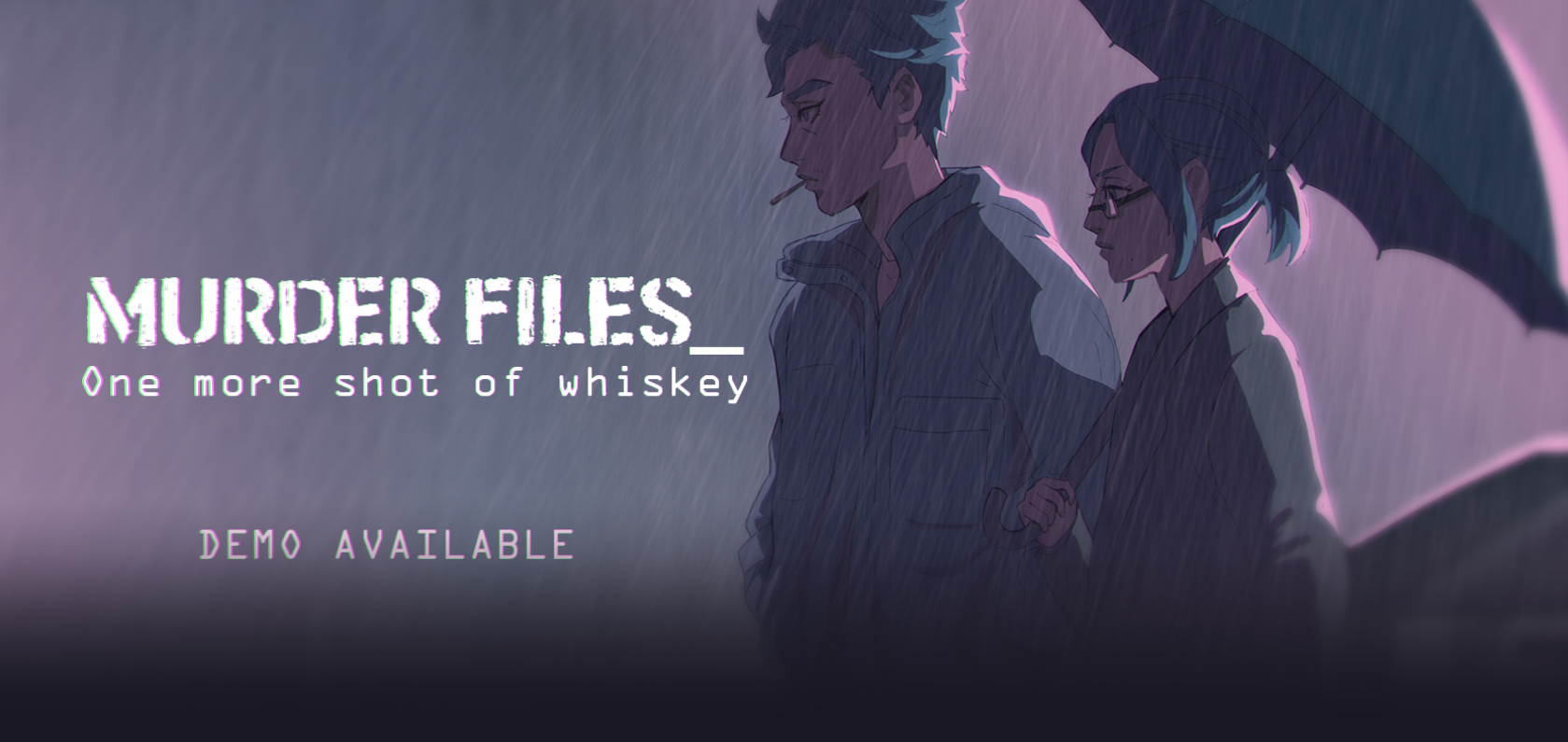 Murder Files: One more shot of whiskey
Murder Case: One more shot of whiskey is mystery visual novel with some investigation mechanics.

August, 22h 2019
IMPORTANT: Interrogation system had a bug that made it impossible to finish the game. It'd fixed now.
August, 20h 2019
Major pass. Fixed typos, mixed Mr. and Mrs. use and some grammar mistakes.

Monday, 8PM. Detective Jeff Reilly is about to go home when his collegue and friend, Ronald Jones, calls him out. Although the week has started as alway does, without any incident after a tranquil weekend, he had the feeling he'll never get to the date he had . Nothing ever happens on the West District commissary, until it does.
A murder disguised as a fateful death has taken place and the victim is one of the most influencial man in the country. An intrigue of family secrets, shady executives and a court of suspicious not-so-loyal employees.
Unravel the mysteries beyond the death of Charles Goldberg.

Meaningful choices.
Point and click clues gathering.
Interrogation system.
Puzzles.

Language: English.
Lengh: About 30-45 minutes.
System: Windows, Mac and Linux available.
Still in alpha state may contain some language errors.
Beta-testers and proof-readers: Xiphear, McMuumio and Wololoik from renpy's discord channel. FerventWriter from Renpy's forums and Dawn Samuel-Davidson from twitter.
If you enjoy the game, please comment and share!